Welcome to our new website!
We are not totally up and running just yet but we thought we had better have at least a few photos for you!
Baby News!
Yes, we have babies! Calypso has given us a beautiful litter of one girl and four boys.
They were born Oct 10th, and are just beginning to bounce about the yard.
They are all going to be shades of Silver Grey to Black tipped Wolf Grey
These photos are from this morning.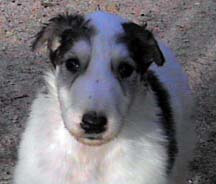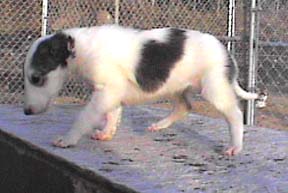 Our Little Girl